16 Dec

The Greatest Gift You Can Give This Holiday Season – An Education

57 million children will never step into a classroom.  Ever.  The Unstoppable Foundation is changing this.  Join us in the vision to educate the next 5,000 children who would never have access to an education or a future.

ONE act of generosity + ONE brilliant necklace = An Inspiring Future for ONE child.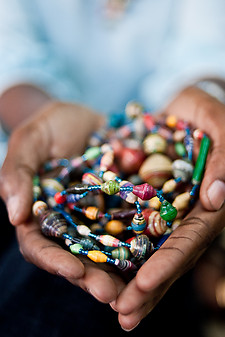 For as little as $31 per month, you can educate a young girl or boy in sub-Sahara Africa where the need for education is the greatest.  This relatively small contribution will  cover the cost of sending ONE child to school for ONE month, including a mid-day meal, access to clean water and desperately needed healthcare.
For any donation of $31 or more, we will send you a gift –a handmade, artisan crafted necklace made by a woman in the Sub-Saharan Africa.  100% of the profits from this necklace will go to fund The Unstoppable Foundation and will educate children in the most impoverished nations in the world.
These necklaces are made by women working to support their families through artisan projects and other income-generating activities. The sale of this jewelry helps to create sustainable opportunities that will lift them out of extreme poverty through their own hard work, and into a life that makes them feel proud.
The hard work and efforts of these women is beautiful and inspiring. We want to support them and their families, as they move toward achieving a better future, as we continue supporting these communities, through our Sponsor a Village Model.
We hope that this gift will inspire you! Each necklace is a symbolic reminder of the dedication and determination of these women, and all of the good that you are helping to support around the world. We think the necklaces are also a meaningful gift you can share this holiday season with someone you love, who might also need a little inspiration to be Unstoppable and do the great things they dream of.
DONATE NOW